Where Has Summer Gone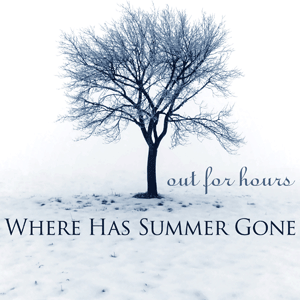 Having received several positive reviews, the NEW singleWhere Has Summer Gone has been released with a special acoustic version of Better Off Alone which features newest member Adam Wilhelm on piano.
Written by Out For Hours. Vocals – Monacella, Ulrich. Guitars – Monacella, Ulrich. Bass – Vazquez. Drums – Paul Wilhelm. Piano – Adam Wilhelm. Recorded at the Brill Basement and Cub Studios. Produced by Out For Hours and Garret Hammond. Engineered by Hammond. Where Has Summer Gone mixed and mastered by Hammond. Better Off Alone (acoustic) mixed, mastered and arranged by Ulrich. Artwork – Amanda Heineman.
Copyright 2009.