Unplugged and Waiting for the Storm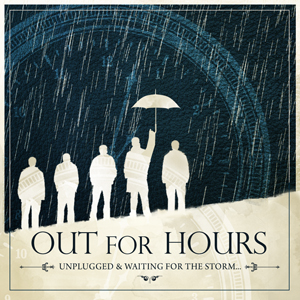 Inspired by the cold Chicago winter of 2010 and the much anticipated spring, Out For Hours hit the studio to record Unplugged And Waiting For The Storm. The EP includes three new songs as well as a piano version of their 2008 hit Better Off Alone. Beginning with the upbeat styling of Waiting it closes with a beautiful arrangement of The Storm. The band calls this a very raw taste of what's to come next.
Written by Out For Hours. Vocals – Monacella, Ulrich. Guitars – Monacella, Ulrich. Bass – Vazquez. Drums – Paul Wilhelm. Piano – Adam Wilhelm. Recorded at Cub Studios and Frankie's freak nest at Flapjack. Produced by Out For Hours. Engineered and mixed by Monacella and Ulricn. Mastered by
Monacella and Ulrich. Artwork – Joe Savoy.
Copyright 2011.