Save Today Tomorrow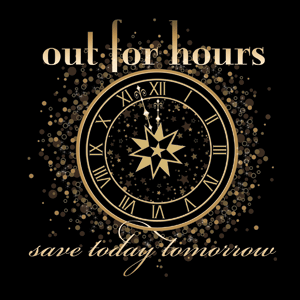 With the release of Out For Hours first full-length studio album titled Save Today Tomorrow, The Chicago Tribune's entertainment paper, The Red Eye, featured Out For Hours as one of Chicago's emerging artists to watch! Also featured on Chicago radio, Save Today Tomorrow is a collection of 12 songs recorded from 2005-2008.
Written by Out For Hours. Vocals – Monacella, Ulrich. Guitars – Monacella, Ulrich. Bass – Vazquez. Drums – Paul Wilhelm. Piano – Cheston Bogue. Recorded at the Brill Basement and Cub Studios. Produced by Out For Hours and Garret Hammond. Engineered and mixed by Hammond. Mastered by
Anthony Casuccio. Artwork – Amanda Heineman.
Copyright 2008.
Free Download:Â Save Today Tomorrow
Free Download:Â Window Pain